It's been a few, Poodles. And by a few I mean a few miles, a few bitter cold windy days, a few inches of snow and a few freak outs. Ok. I lied. That last one may be more than a few. Like, a whole goddamn bunch.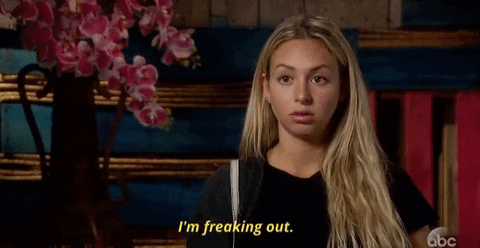 Training with Hanson's Marathon Method never ceases to kick you in your cold, tired ass. It's a beast. But it works. At this point for me, it's more mental than physical. I am tired. I have been training for months. I have been trying to eat well, sleep soundly and keep the IPA swilling to a minimum. I have not skipped workouts. I have not bailed on my chosen paces. And now, my legs are tired. That's it. I am tired. So fucking pooped. I hope these tired stems are ready. I feel like they are. My mind however needs a little bit of work.
It's almost taper time. All that stands between me a my "micro-taper" – it's a mere 10 days- are a set of strength intervals and one last Dreaded Tempo Run. Look towards the sky this Thursday and listen carefully. You'll see fireworks and hear a deafening cheer laced with profanities followed by the crisp pop of an ice cold beer. Then sobs of joy. I swear. Getting through this training in one piece is almost better than crossing the finish line. Unless of course it's Boston. Then it's unicorns and glitter bombs galore. Here's what I've been up to besides losing my shit. We've got lots to cover. So I'll be brief.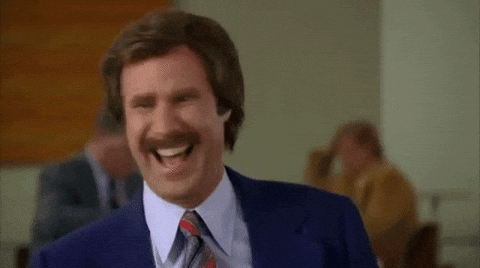 Yeah. Right, Colby.
Colby's Training from March 13th to March 26th, Weeks 14 and 15 of Hansons Marathon Method. I know, I'm behind. 😕
Monday: Easy Run. 6 miles. 9:23 pace. The Incomparable Drunk Otis Brown accompanied me. He's ridiculous. 
Tuesday: Blizzard. Not kidding. Restfuckingday switched. I hate when that happens. Snow days however, I love.
Wednesday: Strength Intervals. 2 x 3 miles with 1 mile recovery. 8:19 pace. 9 miles total. Here's when the freak outs began. Sometimes training isn't all "I NAILED IT!" Sometimes it sucks. Sometimes it's just give it all you got, super hard work.
Thursday: Easy Run. 6 miles. 9:31 pace. I had to switch things around. No way was I doing a Tempo Run on the heels of the Struggle Bus Strength Interval Tour.
Friday: Tempo Run. 9 miles at 8:35. 11 miles total. Much. Much. Better. Phew. Crisis averted.
Saturday: Easy Run. 10 miles. 9:28. On Easter Island. Jk. But it looks like it, right?!?! I love my town. 
Sunday. Easy Run. 10 miles. 8:57 pace.  Dude. It was like Groundhog Day. Only FASTER! And minus the moai. I felt great. I also didn't look at my Garmin. I just ran. And was surprised at the end. It was faster than it should have been. But I needed that. Like, desperately. 😊
Monday: Easy 7 miles. 9:32 pace. I couldn't remember if it was 6 or 8 so I split the diff.
Tuesday: Strength Intervals. 3 x 2 miles with 800m recovery. 8:19 pace.   8 miles total. I cut the last one short due to a very pissed off hamstring. Whaddya gonna do? Wrap it up. That's what.
Wednesday: RESTFUCKINGDAY. Zero miles. Rolled my hammie. Stretched. Ate all things. Good night. 
Thursday: Tempo Run. 10 miles at 8:35. 12 miles total. Woop. There it is. The Double Digit Dreaded Tempo Run. Sweet Jesus. That's tough.
Friday: Easy Run. 7 miles total. 9:36 pace. Jello. My legs were like green jello. For St. Paddy's Day. ☘️☘️☘️
Saturday: Easy Run. 8 miles total. 9:06 pace. Whaaaaat? It's funny. My "normal" tired easy run pace has gotten quicker with this round of training. Dare I say I've gotten stronger? This run was supposed to be slower, but like the previous week, I ignored my Garmin and just ran. Wild. Like my Jani capris. 👌🏼
Sunday: Long Run. 16 miles. 9:18 pace. And there it was. The Last Long Run. And it was GLORIOUS. Funny how you go from exhaustion's door to Running Queen in a span of days. This was the confidence boost I needed. Happiness. Oh.  And this came. *Squeeeeeeeee!*
Total Number of Miles Run Over 2 Weeks: 110 miles

Number of Times I Thought I Was Injured: Twice. 
Number of Hours of Sleep Lost Obsessing About Phantom Injury: 5 
Do you panic about any muscle twinges or phantom injuries before a marathon? How long is your taper?